Taiwan Top 10 - Cosmetic Products
[Registration Deadline:2023-04-30]

Participant:
1. For Taiwanese cosmetics that are allowed to register for the competition, the cosmetics makers must be a company legally established and registered in Taiwan (including the brand or manufacturer), and the cosmetic items, such as make-up, body care, cleaning products and toothpaste must comply with the laws and regulations in Taiwan, regardless of domestic sales or exports.
2. Corresponding to the spirit of S.M.I.L.E (Sustainable Materials, Innovative Laboratories, and Eco-Cosme), the S.M.I.L.E design concept shall be covered in the registration form and in the score evaluation.
※ The definition of S.M.I.L.E: Please provide R&D concepts related to Sustainability (natural/organic/sustainable raw materials), Innovation (including innovative raw materials, technological processes, product efficacy or new user experience), Safety (in compliance with cosmetics safety labels and regulations, with clear and transparent information on the production source in order to protect consumers), Environmentally Friendly (friendly to the environment, recyclable, non-polluting, etc), and attach the relevant certification as a reference.
Evaluation Standards: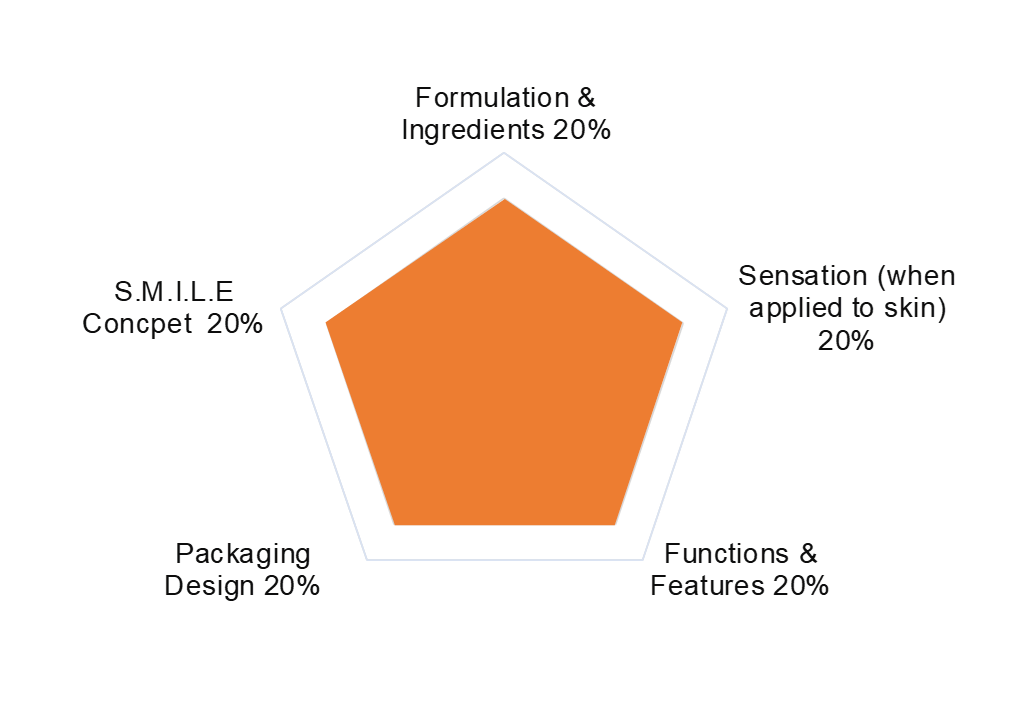 Registration:
※ Please complete the following before April 30th, 2023.
1. Membership:Please apply for membership on our official website, and then register online.
2. Online Registration:Click the "Register" icon below to complete the online registration form.
3. Delivery:Before April 30th, 2023. Please provide 10 sets of Designed Products for the Competition (physical products), and deliver to: No. 5-100, Guanghua St., Xinshi Dist., Tainan City 74449, Taiwan "HonorChem SMILE UP Eco-Cosme Team".
4. Submitting Information:Before April 30th, 2023 access the Member Center and upload the "Designed Product Registration Form" and relevant attachments (such as product forms, photos, DM, product testing reports or related certificates, etc)
Award Ceremony :
1. Date and venue of the award ceremony will be notified by Email and announced on the official website/fan page of HonorChem and the SMILE UP Eco-Cosme Awards.
2. Taiwan Top 10 products will be awarded a trophy and the "2023 Taiwan Top 10" certificate with a free 1-year license to advertise on product competition results.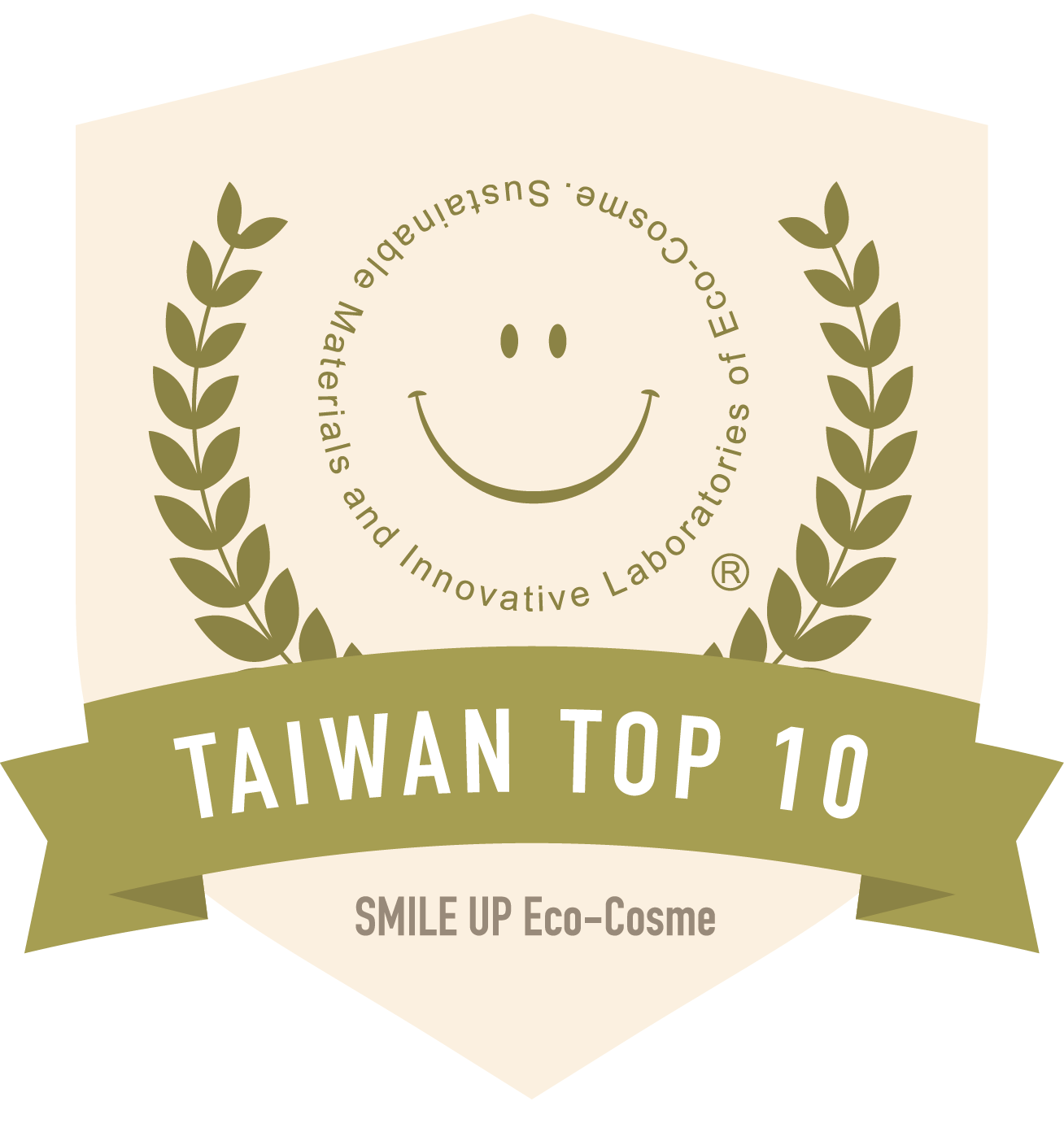 The Organizer and Relevant Event Precautions:
1. The SMILE UP Eco-Cosme awards are organized by HonorChem. Domestic and foreign cosmetics professionals are invited, including well-known universities, scientific research units, and non-profit organizations, as advisors or cooperative units, in order to ensure equality and fair evaluation during the competition, encouraging Taiwan's beauty companies to participate and exchange experiences in the competition with a positive, forward-thinking, and an open attitude.
2. Designed products for the competition shall comply with the laws and regulations related to Taiwan's cosmetics, as well as the formulation patents and intellectual property rights. The participants shall be disqualified upon violation, and will be responsible for related legal liabilities.
3. Incomplete matters can be amended by the organizer at any time, and the changes shall be based on information published on the official website. Please feel free to contact us for any further information.